Marlborough, CT Kitchen Remodeling Professionals
Piela Enterprise LLC offers quality Bathroom & Kitchen Remodeling services in the Marlborough, CT area. Give us a call today for a Hassle Free In-Home Estimate!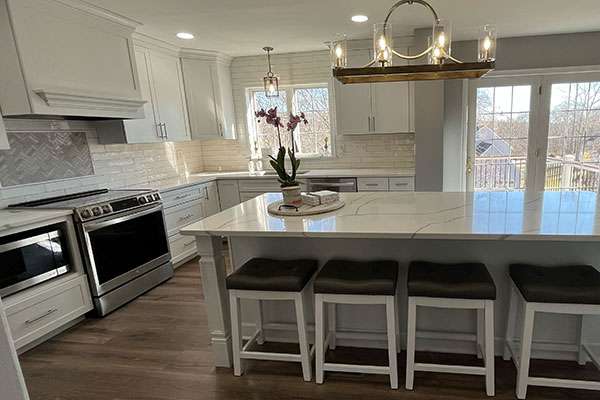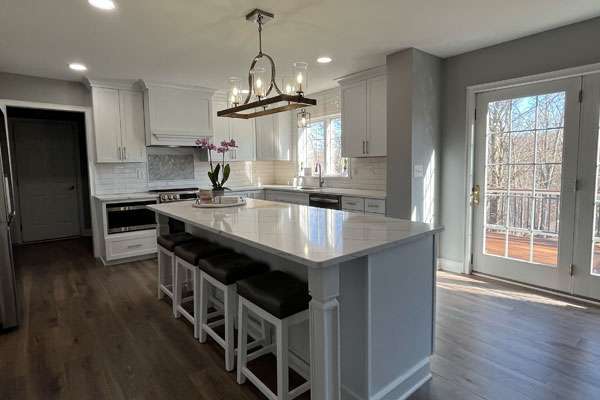 SCHEDULE YOUR
FREE ESTIMATE
Today!
Build your Dream Marlborough, CT Kitchen with Piela Enterprise LLC, Connecticut's Premier Home Improvement Company. For over 10 years, we've been turning homeowners' dreams into reality, and we can do the same for you!
Things To Consider Before Remodeling Your Marlborough, CT Kitchen
Remodeling a Kitchen can be a significant undertaking, and there are several factors to consider before starting the project. Here are some things to consider before getting started:
Budget: Determine how much you can afford to spend on the renovation, including materials, labor, and any unexpected expenses that may arise.
Kitchen Layout: Consider the current layout and how you want it to change. Determine if you want to add more counter space, storage, or a different configuration for the appliances.
Appliances: Decide if you want to keep your current appliances or upgrade to newer, more energy-efficient models. If you are upgrading, ensure that the new appliances fit the space available.
Cabinetry: Consider the style, material, and color of the cabinets. Determine how much storage space you need and where you want it to be located.
Countertops: Choose a material that fits your lifestyle and budget. Consider durability, maintenance, and style.
Lighting: Think about the type of lighting you want in the kitchen. Decide if you want overhead lighting, under-cabinet lighting, or both.
Flooring: Consider the durability, maintenance, and style of the flooring. Determine if you want tile, hardwood, vinyl, or another material.
Plumbing: Determine if you want to move or add plumbing fixtures, such as sinks, faucets, or dishwashers. Consider the cost and logistics of any plumbing changes.
By considering these factors, you can ensure that your kitchen renovation meets your needs and fits within your budget.
Proudly Serving The Following Connecticut Towns
We provide expert Bathroom Renovation Services throughout Marlborough, CT and the surrounding Connecticut Towns