Custom Kitchen Remodeling in Portland, CT
Whether you're Renovating your existing Portland, CT Kitchen or adding a second Kitchen, Piela Enterprise LLC has a Solution for you!
Custom Kitchen Remodels For Your Portland Kitchen
You may think the living room is the most "lived in" space in your Portland Kitchen, but the truth is, it's usually your kitchen. It is the heart of your home, from family gatherings to dinner parties.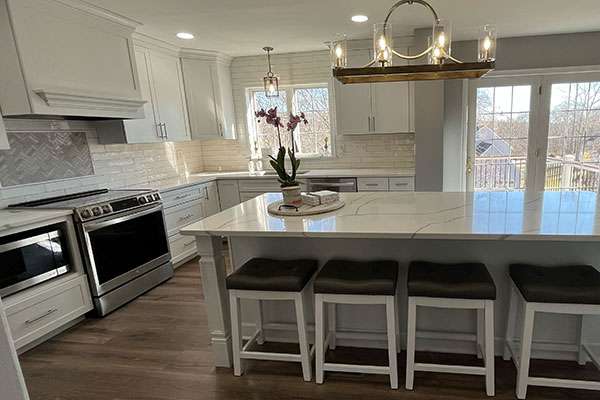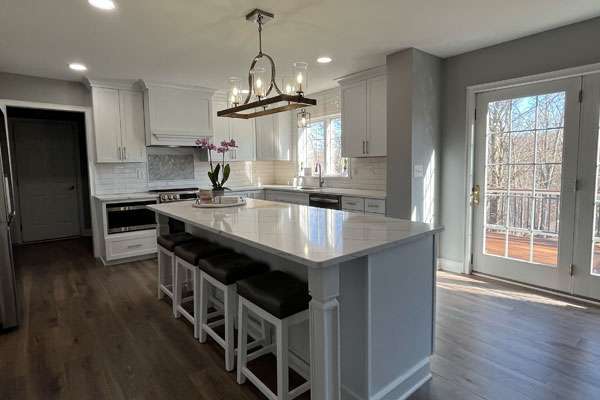 Frequently Asked Questions
We've put together a list of the most Frequently Asked Questions about Kitchen Remodeling in an effort to help you along the way. If you have a question or concern we did not address below. Please contact Us. We Love Answering Your Questions!
How Much Does it Cost to Remodel My Kitchen
The cost of remodeling a Kitchen in Colchester Connecticut can vary greatly depending on the size of the kitchen, the scope of the renovation, and the materials used.
Factors that can influence the cost of a Kitchen Remodel in Connecticut include:
Size of the kitchen: The larger the kitchen, the more expensive the remodel is likely to be.
Materials used: The cost of materials can vary greatly depending on the type of cabinets, countertops, flooring, and appliances selected.
Scope of the renovation: If the remodel involves moving walls, electrical or plumbing work, or other major changes, the cost will be higher.
Labor costs: The cost of labor can vary depending on the contractor's experience and the complexity of the project.
Contact Piela Enterprise LLC in East Hampton, CT Today to get an accurate idea of the cost for your specific kitchen remodel. We Love Answering Questions!
How Long Does It Take To Remodel A Kitchen?
How long does a kitchen remodel take? The timeline for a kitchen remodel can also vary widely depending on the scope of the project. A simple remodel that involves replacing cabinets and countertops may take a few weeks, while a more extensive remodel that involves moving walls or rewiring electrical systems may take much longer. If you have any questions or concerns, Please contact Piela Enterprise LLC today to discuss the details.
What Should I Consider When Remodeling A Kitchen
Here are some of the key considerations when you first consider remodeling your kitchen:
Budget: Determine how much you can afford to spend on the remodel and plan accordingly. Be sure to factor in any unexpected costs that may arise during the project.
Layout: Consider the current layout of your kitchen and how you can improve it to better suit your needs. Think about the flow of the space and how you use it for cooking and entertaining.
Functionality: Determine what features and appliances are essential for your cooking style and daily routine. Consider storage needs, countertop space, and the types of appliances you want.
Design and Style: Decide on the overall style and design of your kitchen. Consider the materials, finishes, and colors that will work best with your personal taste and the overall style of your home.
Lighting: Determine the type and amount of lighting needed for your kitchen. Think about task lighting for cooking areas, ambient lighting for dining and entertaining, and accent lighting to highlight design elements.
Timeline: Plan the project timeline carefully, taking into account any potential delays or unexpected issues that may arise. It's important to have a realistic timeline in place to ensure the project is completed on time and within budget.
How Do I Save Money Remodeling My Kitchen?
There are several ways to save money on a kitchen remodel in Colchester, CT, including choosing cost-effective materials, keeping the existing layout, and opting for stock cabinets instead of custom. It's important to balance cost savings with quality and durability to ensure the remodel is a worthwhile investment.
Can I still use my Kitchen During the Remodel?
It may be possible to use your kitchen during a remodel, but it will depend on the scope of the project. If major structural changes are being made or the kitchen is being completely gutted, you may need to find alternative cooking and dining arrangements.
Remodeling Services Include:
SCHEDULE YOUR
FREE ESTIMATE
Today!
Kitchen Renovation in Portland, CT: If you are looking to make changes, you want a company that specializes in Kitchen Remodeling to ensure quality work. Contact Piela Enterprise LLC and discover why we've become the most trusted name in CT for Home Improvement!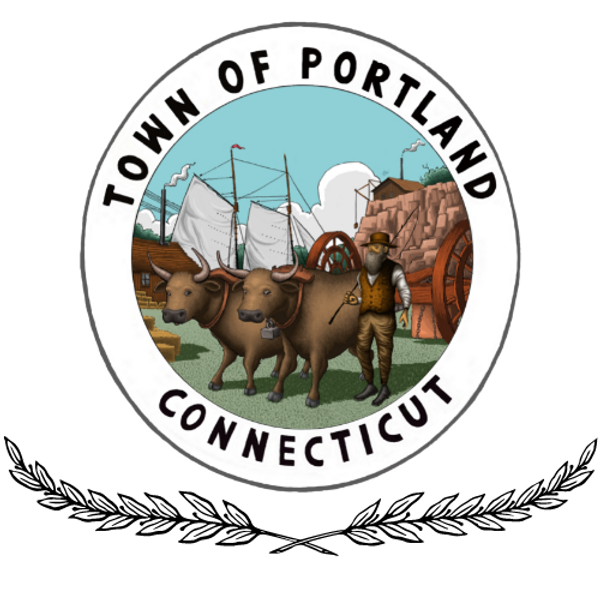 Fun Facts about The Town of Portland
Portland is a town in Middlesex County, Connecticut located in the central part of the state. It has a population of approximately 9,500 people, according to the 2020 U.S. Census. The town covers an area of about 24 square miles and is situated along the Connecticut River.
Portland is known for its historic buildings, beautiful parks, and charming downtown area. Some of the town's notable attractions include the Brownstone Exploration & Discovery Park, which offers outdoor recreational activities such as rock climbing, zip lining, and kayaking; the Portland Riverfront Park, which features a boat launch, walking trails, and picnic areas; and the Portland Historical Society Museum, which showcases artifacts and exhibits related to the town's history.
The town is also home to a number of annual events, such as the Portland Agricultural Fair, which takes place in September and includes live music, carnival rides, and agricultural exhibits; and the Portland Main Street Festival, which occurs in June and features food vendors, live entertainment, and a classic car show.
Let's Remodel The Portland Kitchen of Your Dreams Together!
If you're looking for a company that can create your dream Portland, CT Kitchen renovation and stay on budget, with proper communication and high-quality work, then Contact Piuela Enterprise LLC Today! Our goal is to make your Portland Home beautiful while maintaining its functionality.